"Six-story, 60-unit multi-family residential building ... incorporates studios, one-bedroom, and some two-bedroom apartments, and includes a parking garage on the ground level along with retail space. The project incorporates a community art benefit space at the first floor" dobanarchitecture.com. The developer is Rye-based, CAC Realty.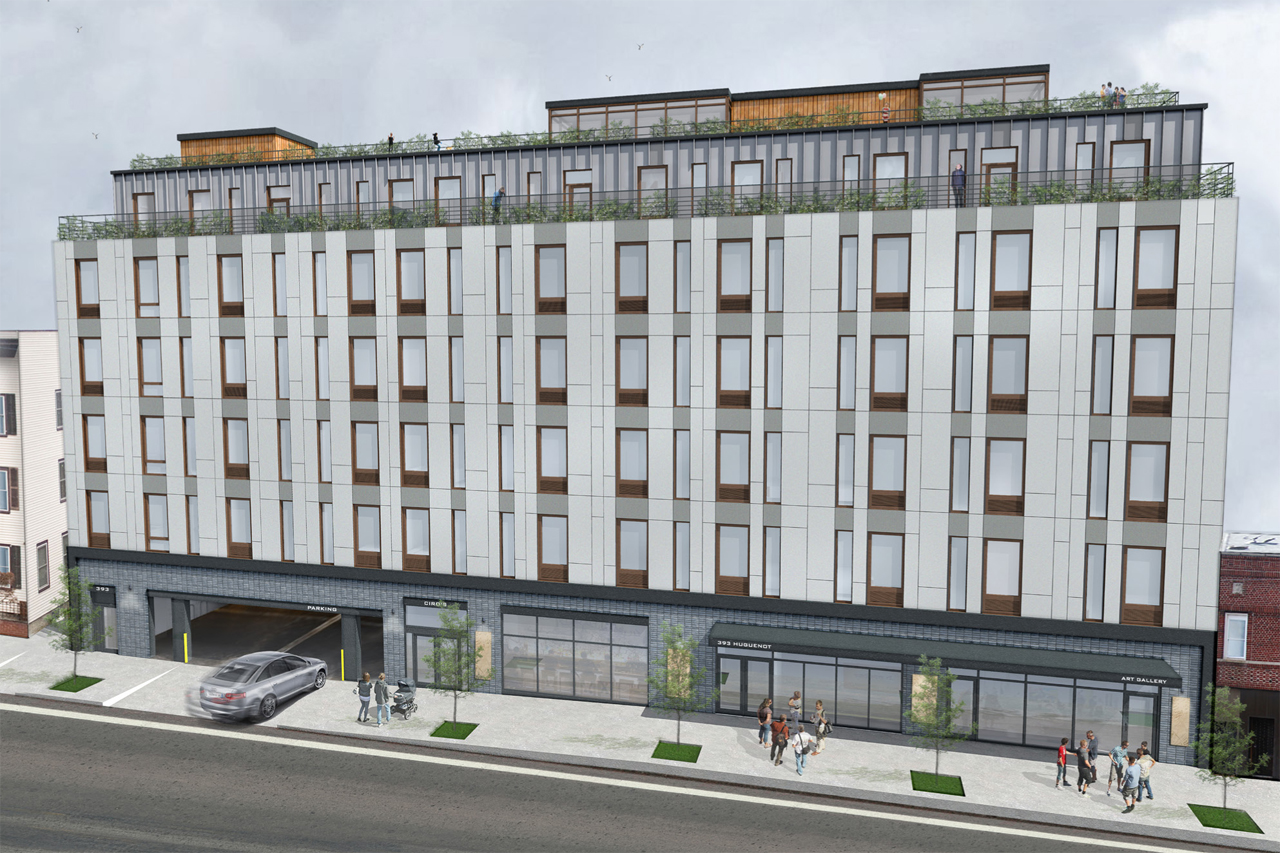 Project Data*
---
Building
Studios:
1BR:
2BR:
3BR:
Affordable:
Total: 0
---
Parking:
Stories: 6
Retail Space: sqft
Occupancy
Residents: 0
Students: 0
---
School: Columbus

Dates
Status: Proposal State

---
IDA Approved:
Planning Board Approval:
Constr. Start:
Length: 0 months
Completion:
Financial
Budget: $
PILOT: $
Sales Tax Exemption: $
Mortgage Savings: $
NR Tax Incentive: $0
Data Last Updated: 9/3/2018
*Data listed here is subject to change. FOIL/FOIA requests are pending to obtain any missing data. Some of these numbers are estimated. Data comes from city documents.