"MacQuesten Companies … proposed a 27-story, 282-unit building at the 45 Harrison St. site, with about 9,500 square feet of retail, a four-story parking garage and an option for office space." LoHud State of the City 2018 speech by Mayor Bramson (3/1/18) "City Hall is moving back downtown. At the base of their Harrison Street tower, MacQuesten development has agreed to build out a brand new civic complex. It will put the people's house back in the heart of our city, right between Main and Huguenot, bringing employees, visitors, and residents closer to shops and eateries, helping to create a more robust daytime office population, and making a bold statement of confidence in our downtown's future … the School District, … will inherit this building [City Hall]."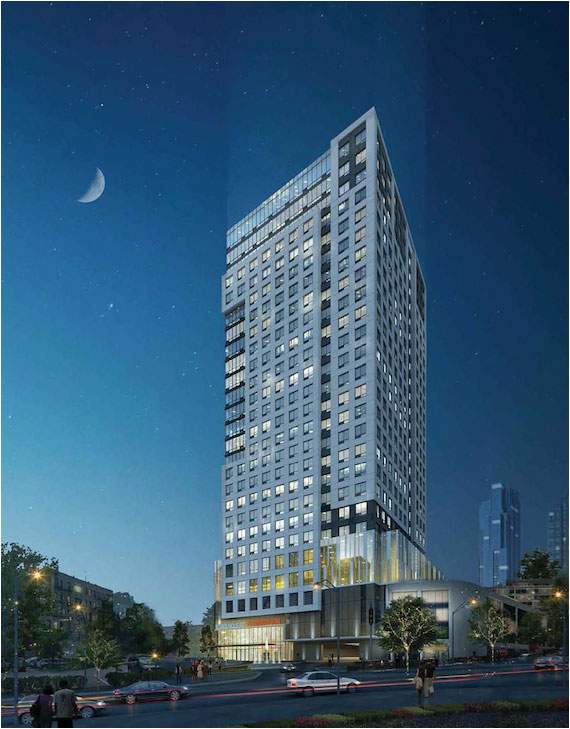 Project Data*
---
Building
Studios:
1BR:
2BR:
3BR:
Affordable:
Total: 0
---
Parking:
Stories: 27
Retail Space: sqft
Occupancy
Residents: 0
Students: 0
---
School: Trinity

Dates
Status: Proposal State

---
IDA Approved:
Planning Board Approval:
Constr. Start:
Length: 0 months
Completion:
Financial
Budget: $
PILOT: $
Sales Tax Exemption: $
Mortgage Savings: $
NR Tax Incentive: $0
Data Last Updated: 9/3/2018
*Data listed here is subject to change. FOIL/FOIA requests are pending to obtain any missing data. Some of these numbers are estimated. Data comes from city documents.