"Two new towers at the site of the Church-Division parking garage, a stone's throw from Main Street. At 28 stories each, these towers will contain a combined total of 650 to 700 apartments, with about 40,000 square feet of new retail at the base, and parking to service both residential and commercial components" Noam Bramson State of the City 2018 speech by Mayor Bramson (3/1/18) "Our master developers at RXR will build their second project: two towers, each 28 stories, a total of about 700 apartments, with ground floor retail and restaurants, and a public plaza in between. This project was announced a few months ago … and in just two weeks – two weeks! – we will break ground."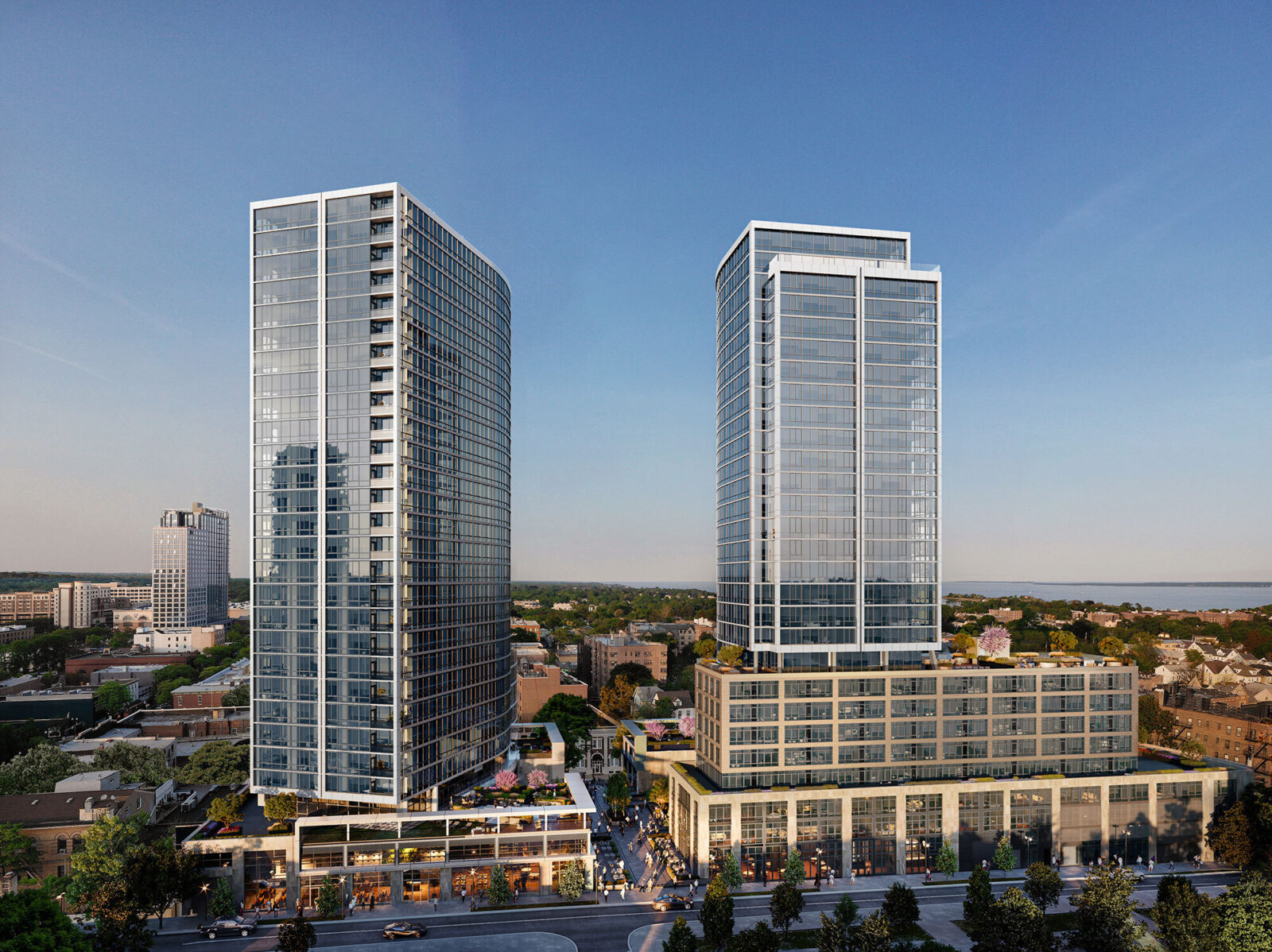 Project Data*
---
Building
Studios: 54
1BR: 151
2BR: 144
3BR: 5
Affordable: 0
Total: 354
---
Parking: 330
Stories: 28
Retail Space: 13617 sqft
Occupancy
Residents: 808
Students: 23
---
School: Trinity

Dates
Status: IDA Approved

---
IDA Approved: 6/27/2018
Planning Board Approval: 4/24/2018
Constr. Start: 12/1/2018
Length: 22 months
Completion: 10/1/2020
Financial
Budget: $161,177,013
PILOT: $13,814,626
Sales Tax Exemption: $5,025,000
Mortgage Savings: $1,047,651
NR Tax Incentive: $19,887,277
Data Last Updated: 9/10/2018
*Data listed here is subject to change. FOIL/FOIA requests are pending to obtain any missing data. Some of these numbers are estimated. Data comes from city documents.