"The V Hotel will feature 80 luxury guest rooms, a full service restaurant and bar, and meeting spaces in an eight story structure" Noam Bramson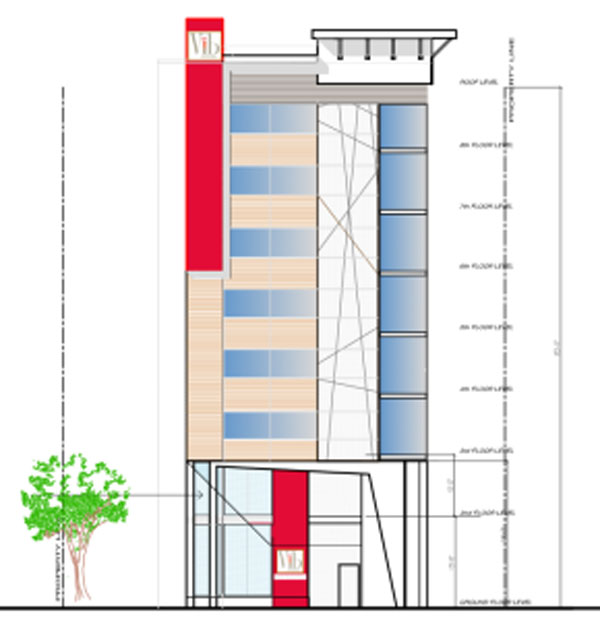 Project Data*
---
Building
Studios: 0
1BR: 0
2BR: 0
3BR: 0
Affordable: 0
Total: 0
---
Parking:
Stories: 7
Retail Space: sqft
Occupancy
Residents: 0
Students: 0
---
School: Trinity

Dates
Status: Zoning Approved

---
IDA Approved:
Planning Board Approval: 2/23/2016
Constr. Start: 7/21/2017
Length: 14 months
Completion:
Financial
Budget: $
PILOT: $
Sales Tax Exemption: $
Mortgage Savings: $
NR Tax Incentive: $0
Data Last Updated: 9/3/2018
*Data listed here is subject to change. FOIL/FOIA requests are pending to obtain any missing data. Some of these numbers are estimated. Data comes from city documents.